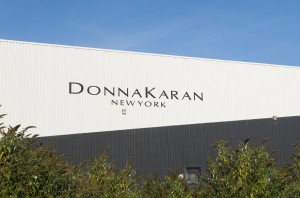 Donna Karan's comments on Sunday caused a flurry of backlash. The designer defended Harvey Weinstein after recent allegations of sexual harassment against the movie mogul. The Times exposed the mogul, who has allegations spanning back over thirty years.
Weinstein was also removed from his own company on Sunday amid claims of harassment.
Karan was at the Cinemoi Fashion Film Award on Sunday and asked if "women are asking for it," discussing the sexual harassment. The comments irked fans of the designer and caused a lot of backlash on social media.
"I made a statement that unfortunately is not representative of how I feel or what I believe. I have spent my life championing women," she said. She alleges that her comments were taken out of context. "My life has been dedicated to dressing and addressing the needs of women, empowering them and promoting equal rights," she states.
"I believe that sexual harassment is not acceptable."
She says the comments she made do not represent how she feels in the current situation. She apologized to anyone that she may have offended with her comments and any people that may have been victims of Weinstein.
Numerous stars have come out against the movie mogul, including Mark Ruffalo, Judi Dench, Kate Winslet, Rose McGowan and Meryl Streep. Ashley Judd has also come out against Weinstein and is allegedly one of his victims.
Karan was one of the only celebrities who defended Weinstein. She even questioned if women were asking to be harassed because of the way that they "display or present" themselves.
"And what are we throwing out to our children today about how to dance and how to perform and what to wear? How much should they show?" she stated prior to her apology. She stated that women are asking for trouble with the way that they dress and present themselves.