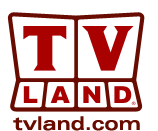 Visit TV Land! No, it's not some mythical place where old television stars go to spend their retirement. Instead this TV Land is a website dedicated to old and classic TV shows of yesteryear and beyond.
Upon visiting the site, I straight away liked the design with its retro styling and easily accessible channel guide. The problem was, I soon discovered that was about the only thing accessible to me.
I clicked on the 'Classic Shows' tab to be presented with a list of classics and originals. The classics featured programmes such as The Brady Bunch, I Love Lucy and MASH. All good so far, so I clicked on Star Trek, one of my favourite TV shows ever.
The show has its own separate page with a nice retro space design. As well as various clips from the show, there are also interactive games, and message boards. Very nice.
But, and it's a big but, when I tried to click on any of the streaming video clips, I was unfortunately told in a pop up window that "THE VIDEO YOU ARE TRYING TO WATCH CANNOT BE VIEWED FROM YOUR CURRENT COUNTRY OR LOCATION." And yes, it was all in caps.
So I'm in the UK, and that means I'm not allowed to view anything on this web television station. I'm not a leper you know, just a British guy with a love for all things television, and retro in particular!
So, a nice site design, and I'm sure some of the featured videos are great. Unfortunately if you're a Johnny Foreigner like me, there's no way of watching anything on the site. If you have any more luck than I did, let me know by commenting.