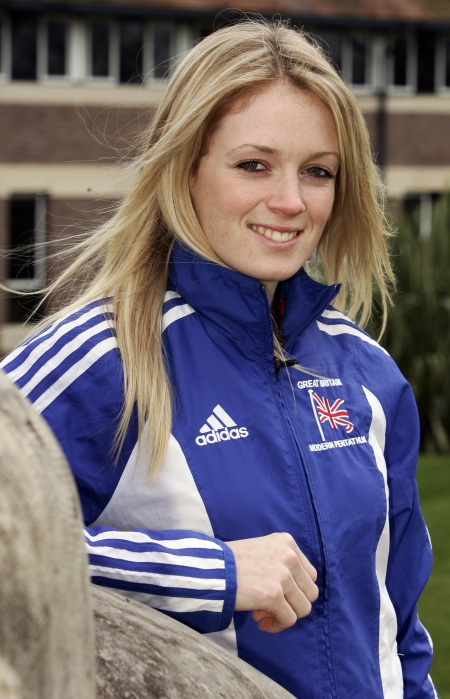 After watching a teammate win the bronze medal in Athens, Katy Livingston made a wholehearted commitment to her training and won a sixth place finish at the 2007 European Championships. That placing earned her the qualification standard for Beijing.
Though she will be competing in the women's modern pentathlon, Katy didn't start out training in pentathlons. She began her wonderful career at the age of 12, competing in her first biathlon. She then took up pistol shooting and later fencing and horseback riding to become a full pentathlon competitor.
While horsemanship is her weak spot in the competition, she still hopes to have improved herself in that area enough to place well in Beijing.
Picture Credit: TeamBath.com, ProfSports.com
Check Out All of the 50 Most Beautiful Women of the Olympics
Have Something To Say?
---


Keep up to date with what to watch online
and where to watch it:
Subscribe to Web TV Hub by Email
Subscribe to Web TV Hub via RSS