Hot Girls
Marta Pictures and Videos | Brilliant Brazilian Soccer Star Beijing Olympics Competitor – 21st Hottest Girl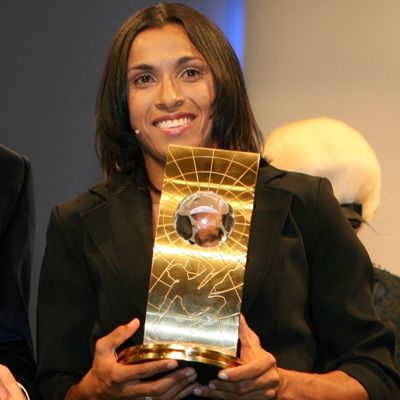 Brazilian soccer start Marta has long had the dream of becoming the world's best female soccer player. From the age of eight she spent as much time as she could playing the game, a habit that would later greatly benefit her.
Braving the unknown for the sport she loved, she left home at only 14 to go to Rio de Janeiro and play with the women's team there because there were no girl's teams in her hometown.
Marta's dedication and talent has been recognized recently at a whole new level, winning FIFA's Women's Player of the Year Award in both 2006 and 2007. She was the first Brazilian to win the title in 2006.
Picture Credit: PicasaWeb
Check Out All of the 50 Most Beautiful Women of the Olympics