Hot Girls
Charlotte Craig Hot Pictures | Sexy Taekwondo Star Making First Olympics Appearance at Beijing – 22nd Hottest Girl
Charlotte Craig's first taste of gold came when she was just 14 years old at the Senior Nationals in 2005. She'll be making her first appearance at an Olympics this year in taekwondo.
Having been taking lessons since she was five years old and watching her older brother and father since she was just two, she'll definitely be one to watch at the games this year.
Usually a plain steak kind of girl, Charlotte – affectionately called Charley – swears by a match day breakfast of pancakes and pasta.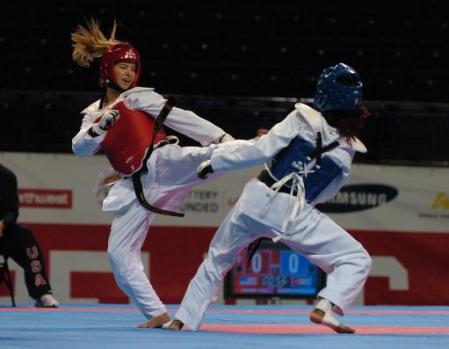 Charlotte trains with 1998 Olympic gold medal winner Jimmy Kim four times a week in California.
Picture Credit: KarateAngels.com, UK EuroSport, DayLife.com
Check Out All of the 50 Most Beautiful Women of the Olympics