Video On Demand
TooFar.TV: "Offensive" Stand Up Comedy Videos | Up-And-Coming Controversial Comics
We've all heard the expression, "You took that too far!" when it comes to certain jokes. TooFar.TV is a site created for people who aren't so easily offended and features uncensored stand-up acts by rising comedians.
If you're looking for clean comedy, look elsewhere.

TooFar.TV prides itself on being a one-stop destination for the not-so-easily offended. It's content, however, doesn't live quite up to expectations when it comes to original comedy sketches and music.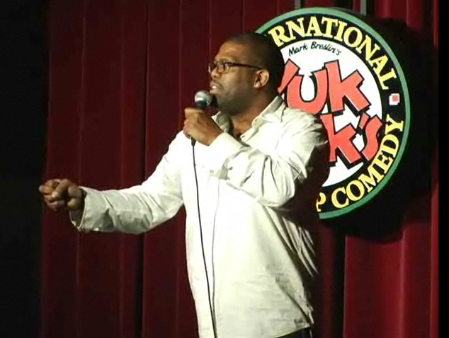 The stand-up, on the other hand, is a comedy gold mine consisting of live footage from various Yuk Yuk comedy clubs. Viewers are presented with a blend of comics from Canada, London, and even the United States.
Danny Mendlow On Alien Sex, Kids, & Jesus
Here's one of the most controversial and, perhaps, one the most enjoyable performances from TooFar.TV's Stand-Up section. No doubt, Danny is one of those comics that deserves to be on TV, but is having a hard time due to his subject material.