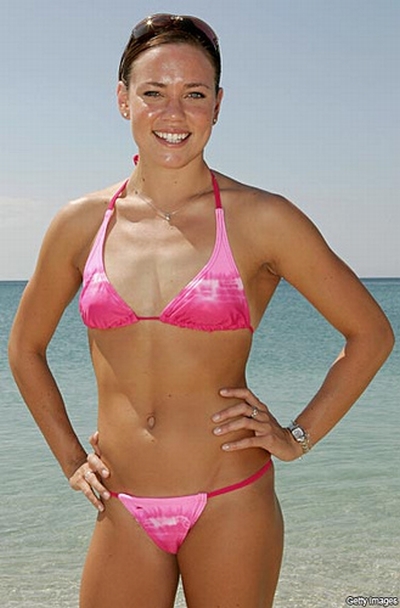 Born, raised, and living in California, swimmer Natalie Coughlin knows water. Just a few weeks after she was born, she was taking her first little swim in the family backyard pool. Now, at 25 years old, she's swimming six events in Beijing.
Having become the third American woman to win five Olympic medals at one meet in Athens, people are eager to see if she can go for six this time. She has a good chance of doing so if the Olympic trails are any indication. Coughlin set the world record twice in the 100m backstroke at the event.
Despite all the fame from her victories, Coughlin likes the simple things like coming home and having a therapeutic cooking session.
Picture Credit: Flickr.com, PicApp.com